Automated Book Management System - Automated Book Carrying Robot
---
Team
Table of Contents
---
Introduction
In libraries, We have planned to implement a book carrying robot to help the workers.Our embedded system will have Arduino,IR sensors,DC motors,power batteries and voltage regulator etc.It will work as a line following robot.Wi-fi module is used to communicate with a robot.We use RFID tag for books to use a web application,a database and a server to store the book details as well as the location details about the book shelfs for each and every book.
Solution Architecture
Making an automated book picking robot to help the workers in the library.
The robot saves time and reduces human effort.
It reduces human error and manages the books in an efficient and effective way.
It is always available in the library.
It is reliable.
It ensures the security of the library and keeps the book safe.
Hardware and Software Designs
#### Basic Circuit Design for the Line Following Robot.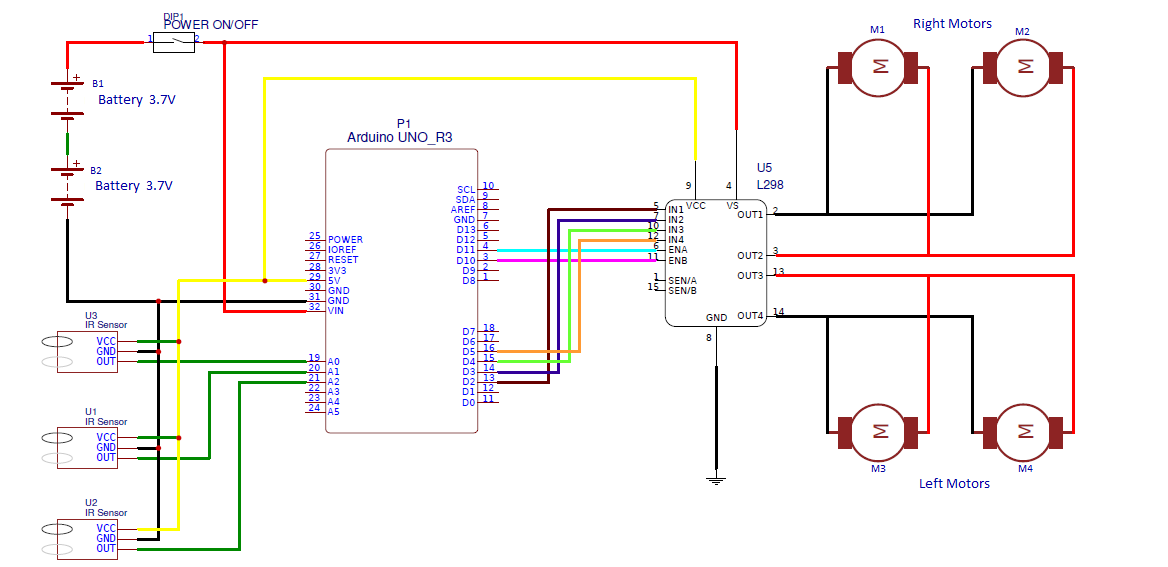 #### Final Product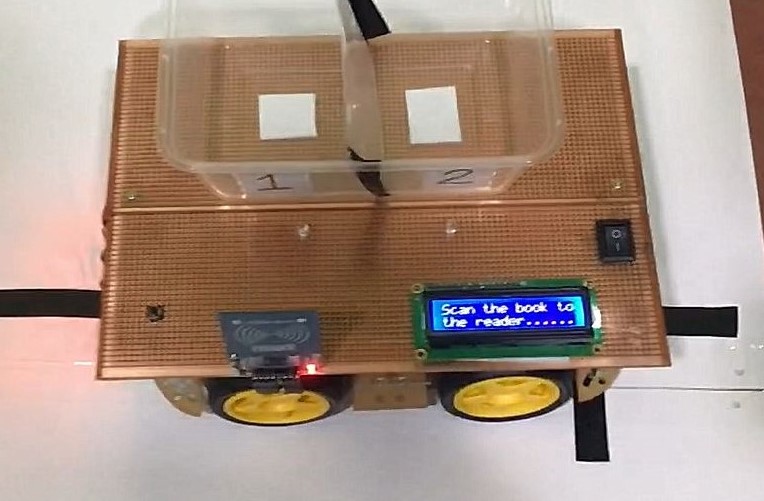 Links
Documents
Other Links