Introduction
What Are We
Going To Do
Many fish are dying in aquariums due to lack of food or polluted water. We found a solution for that.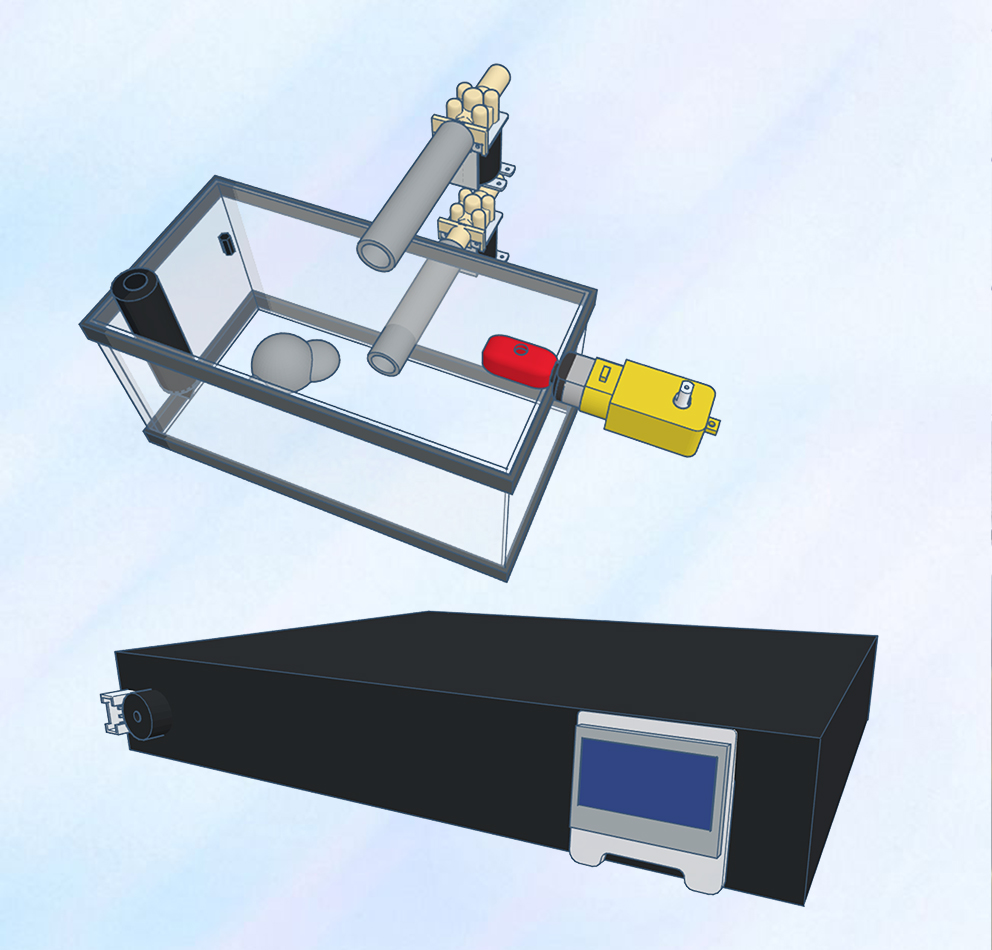 We have invented a Fish Tank Control System
So you can control multiple fish tanks from anywhere in the world.
Read the pH value and Temparature inside the fish tank.

Through the sensors you can check the pH value and temparature inside the fish tank.

Control your fish tanks from anywhere

You can set the feeding times and how much mass you are gonna feed to the fish. And also you can log the fish types and count of each fish type using the mobile app.
Depend on the water quality, the water renew system will work automatically.
User Interface Designing95%
Hardware Implementation 20%
Hardware
Check our
Hardware Technologies
We are using several Hardware Technologies
Assembly Design of Final Overview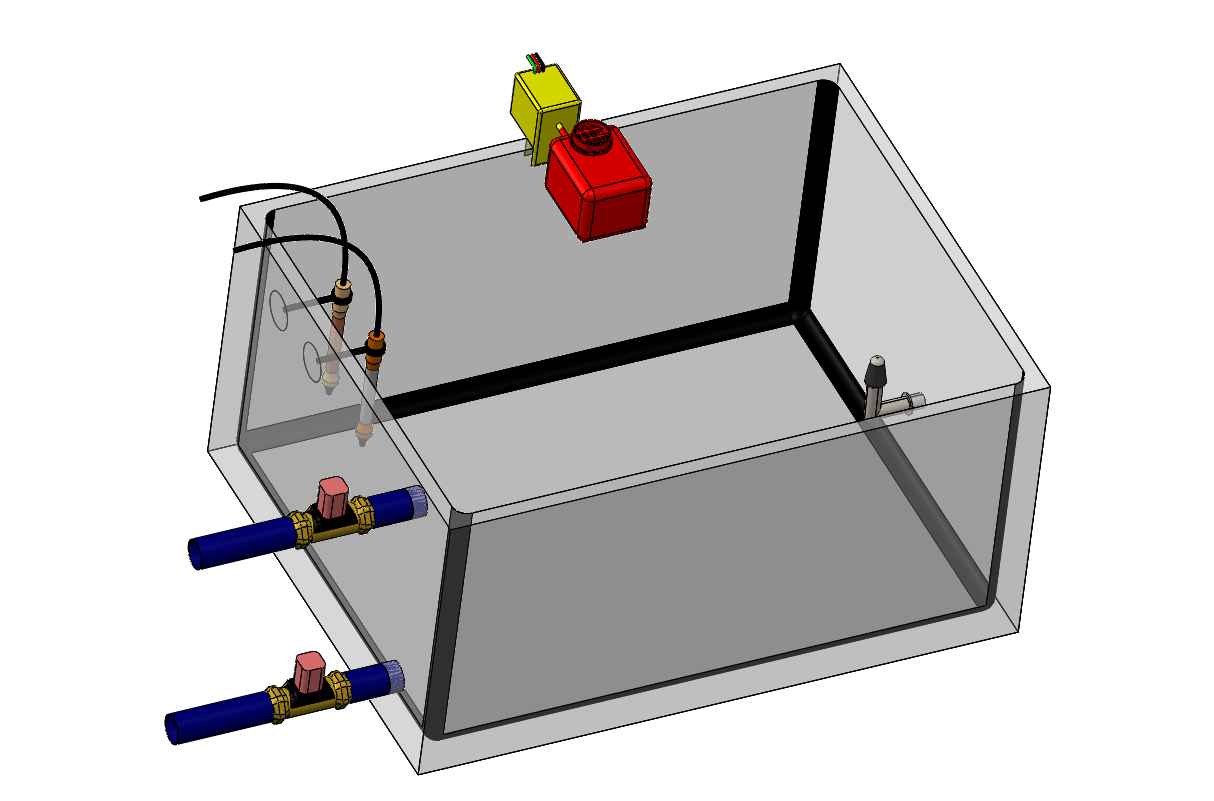 Front View
This is the front view of our tank that we willing to gain at as final overview.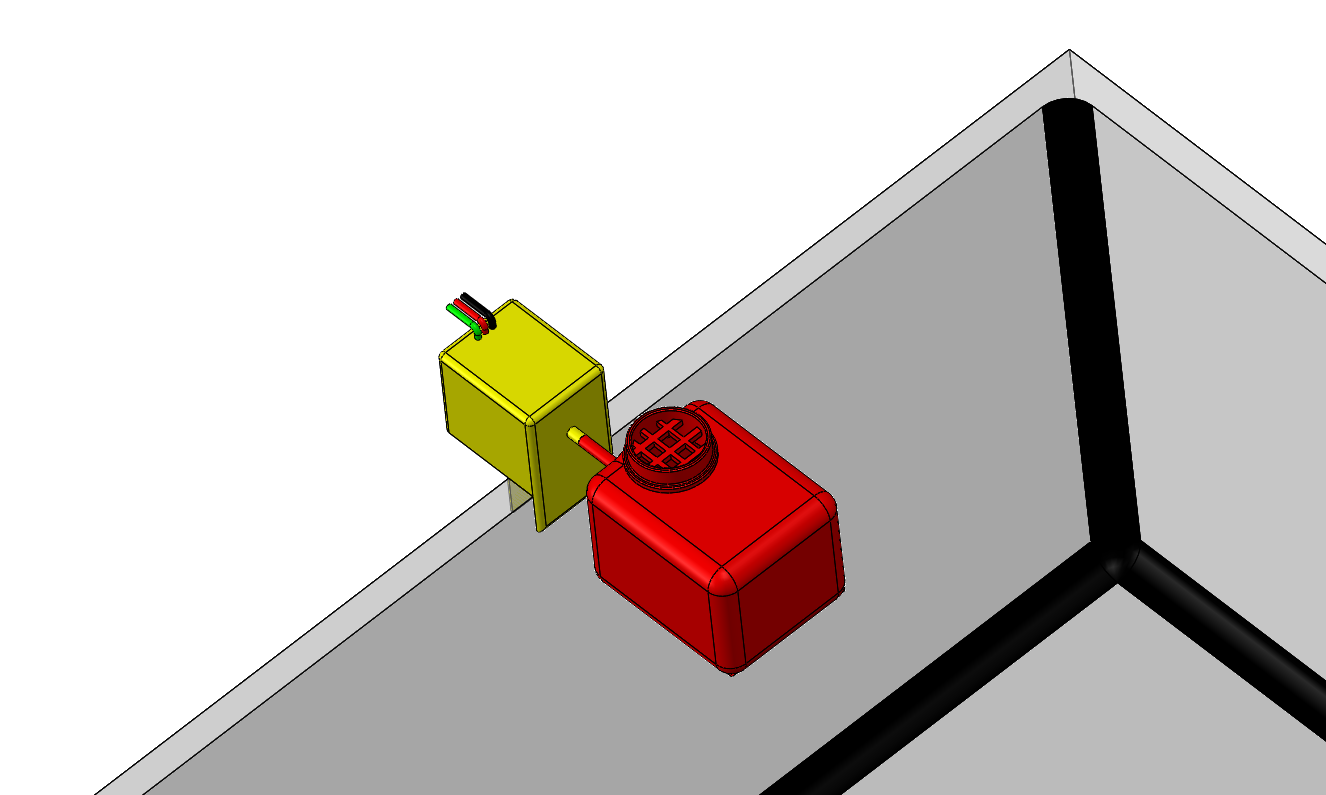 Feeding Controller
This is the feeding controller design which will attach to the tank of user.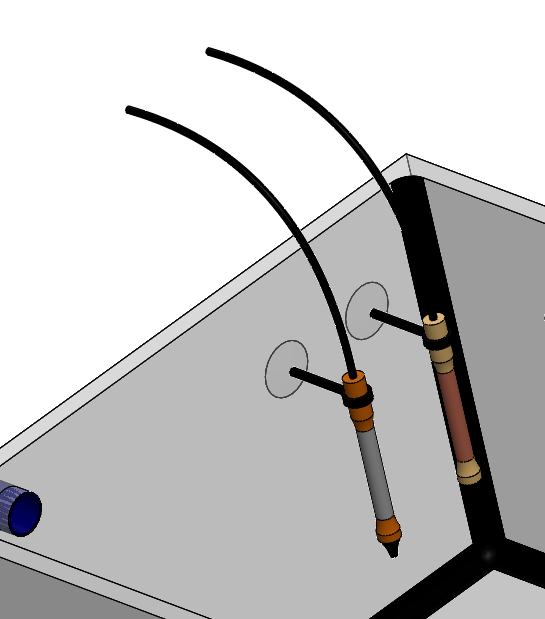 Sensor Panel
This is the sensor panel that can easily paste to user tanks.
Controller PCB Designs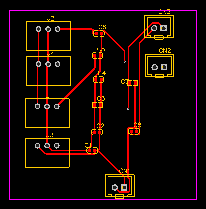 Controller Circuit
Controller circuit consists of four regelators that helps to manage the voltage levels required for the components .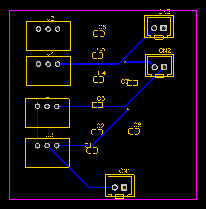 Controller Circuit
This contains the bottom layer of our controller circuit .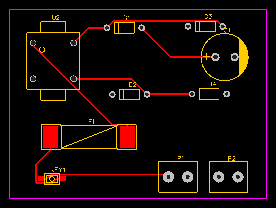 Power Circuit
This power circuit contains a transformer and a rectifier,which helps to connect with our charger module and LED ACID battry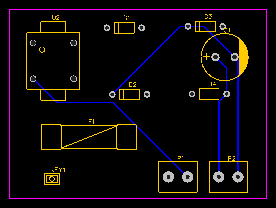 Power Circuit
This contains the bottom layer of our power circuit .
Final Overview of Component Placement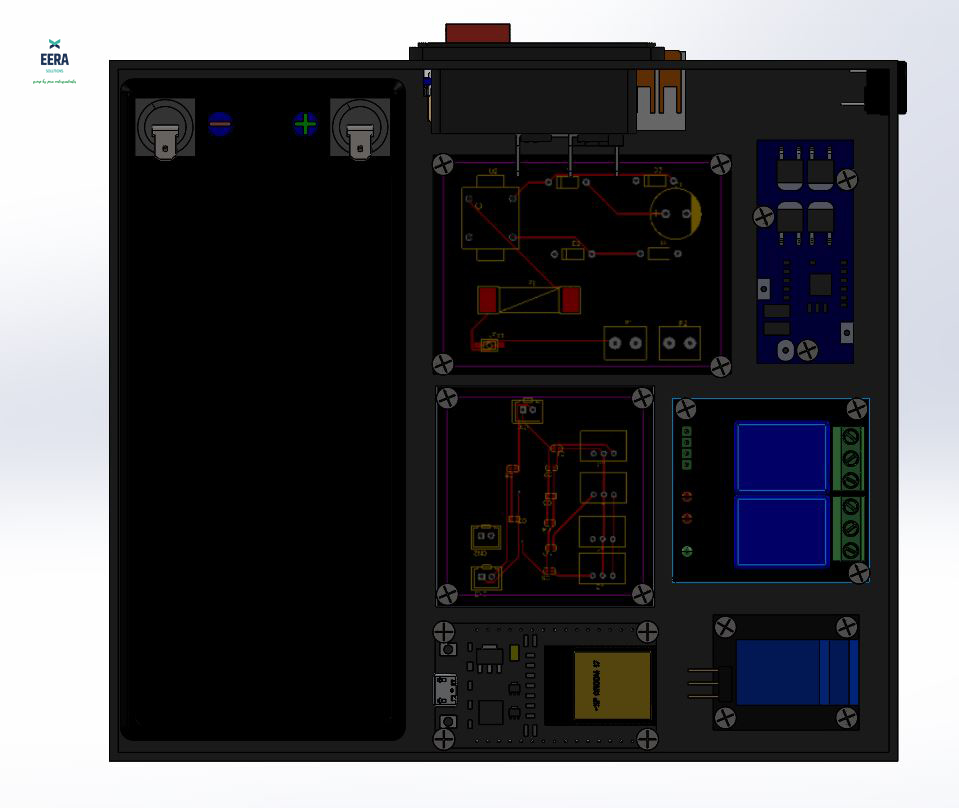 Overview of Component Placement
This view shows the final hardware component placement in our device.The device consists of a plastic cover .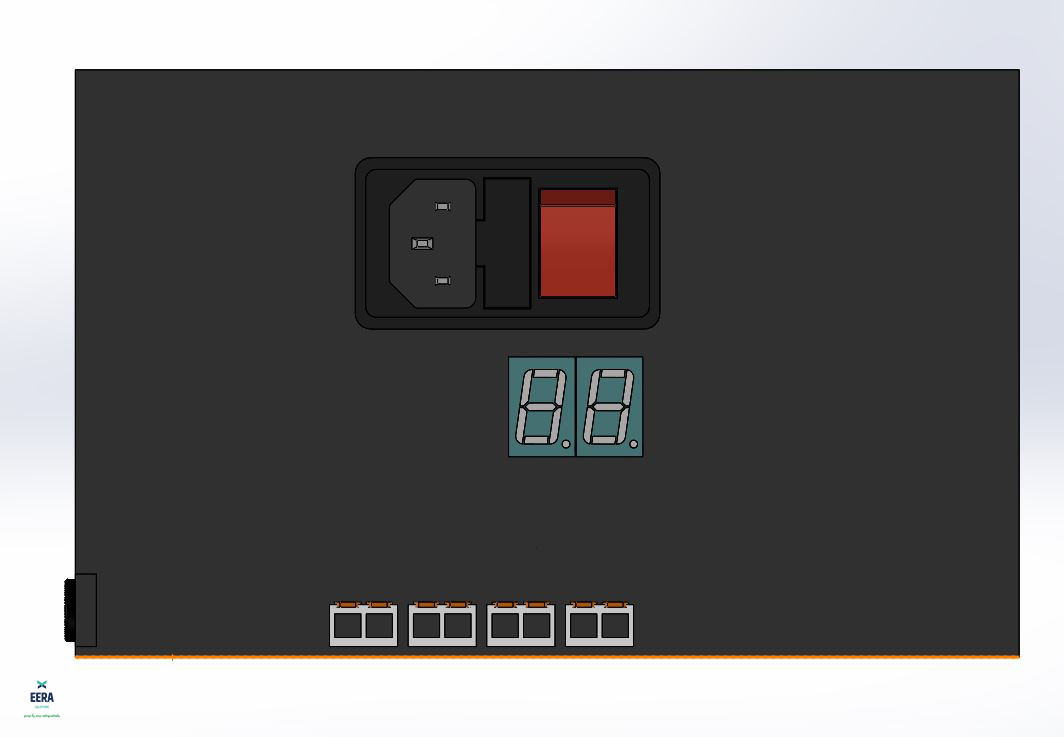 Battry Display
The Display indicates the volatge level of our led battry.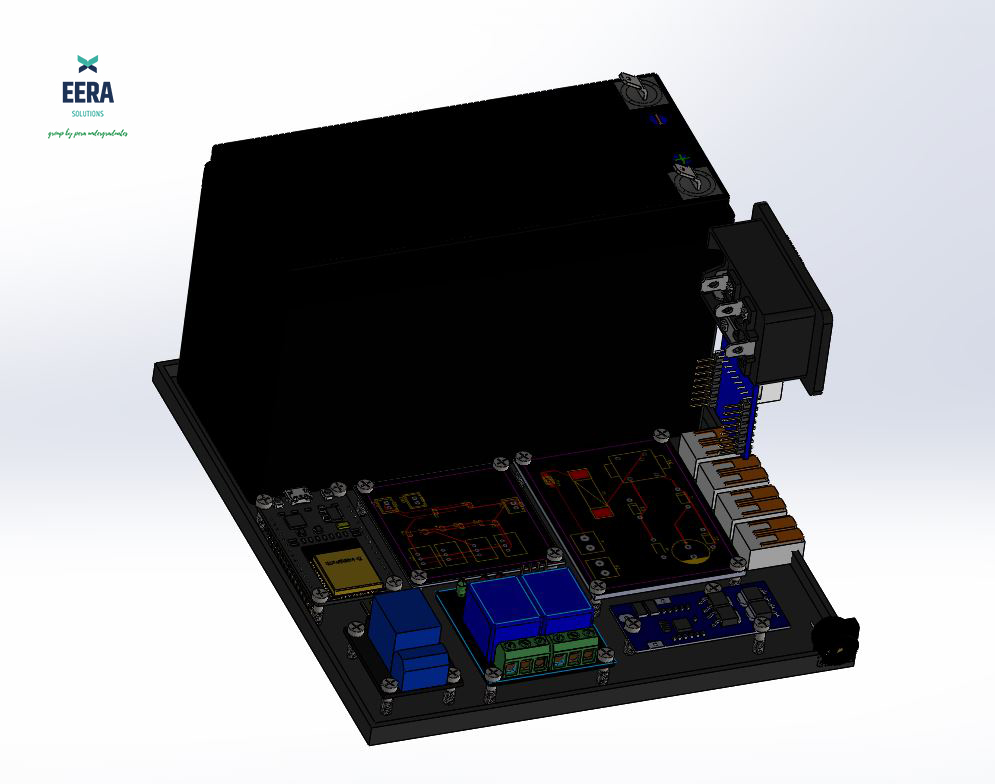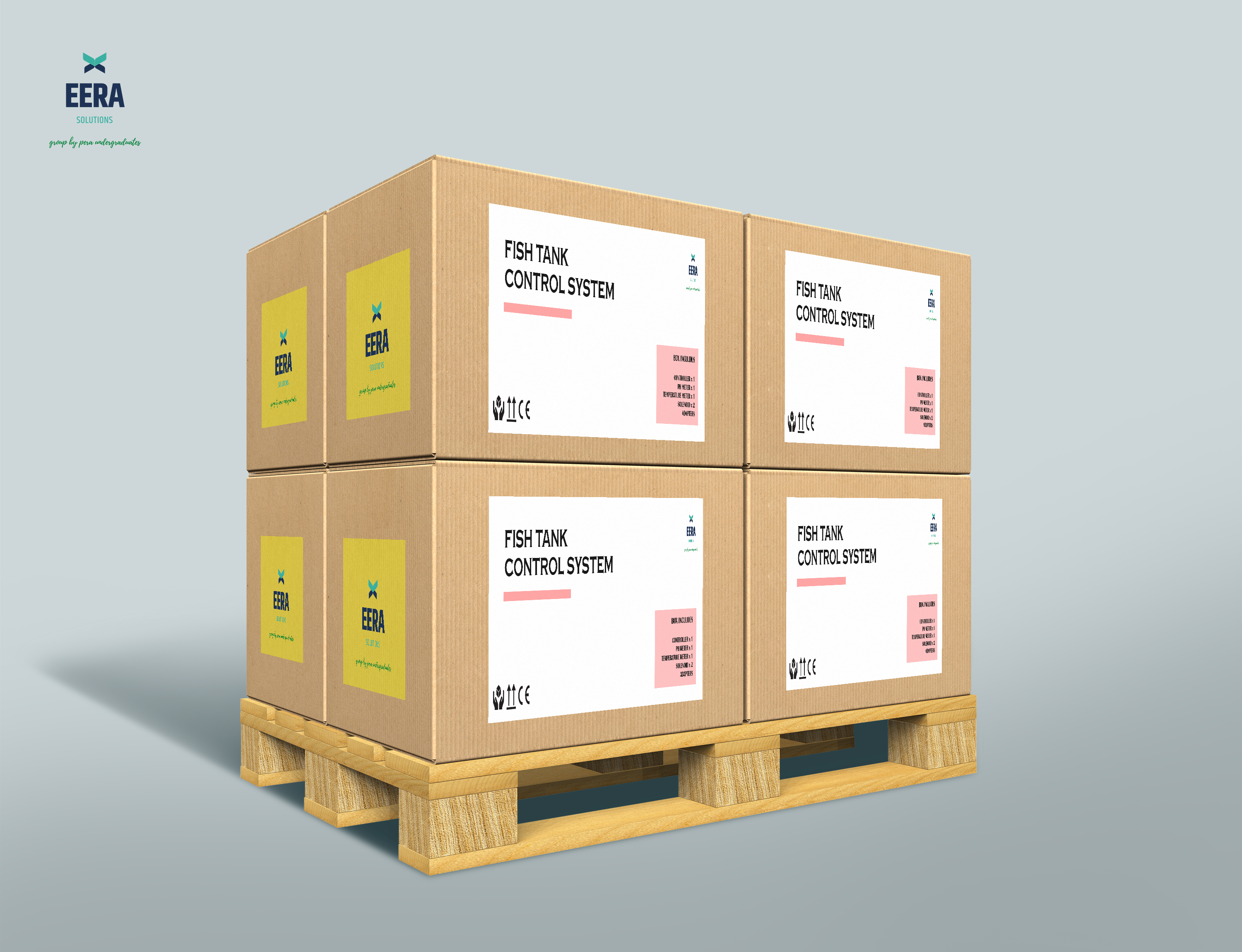 Package of Device
Package that covered with nice wrapper.
Hardware Designs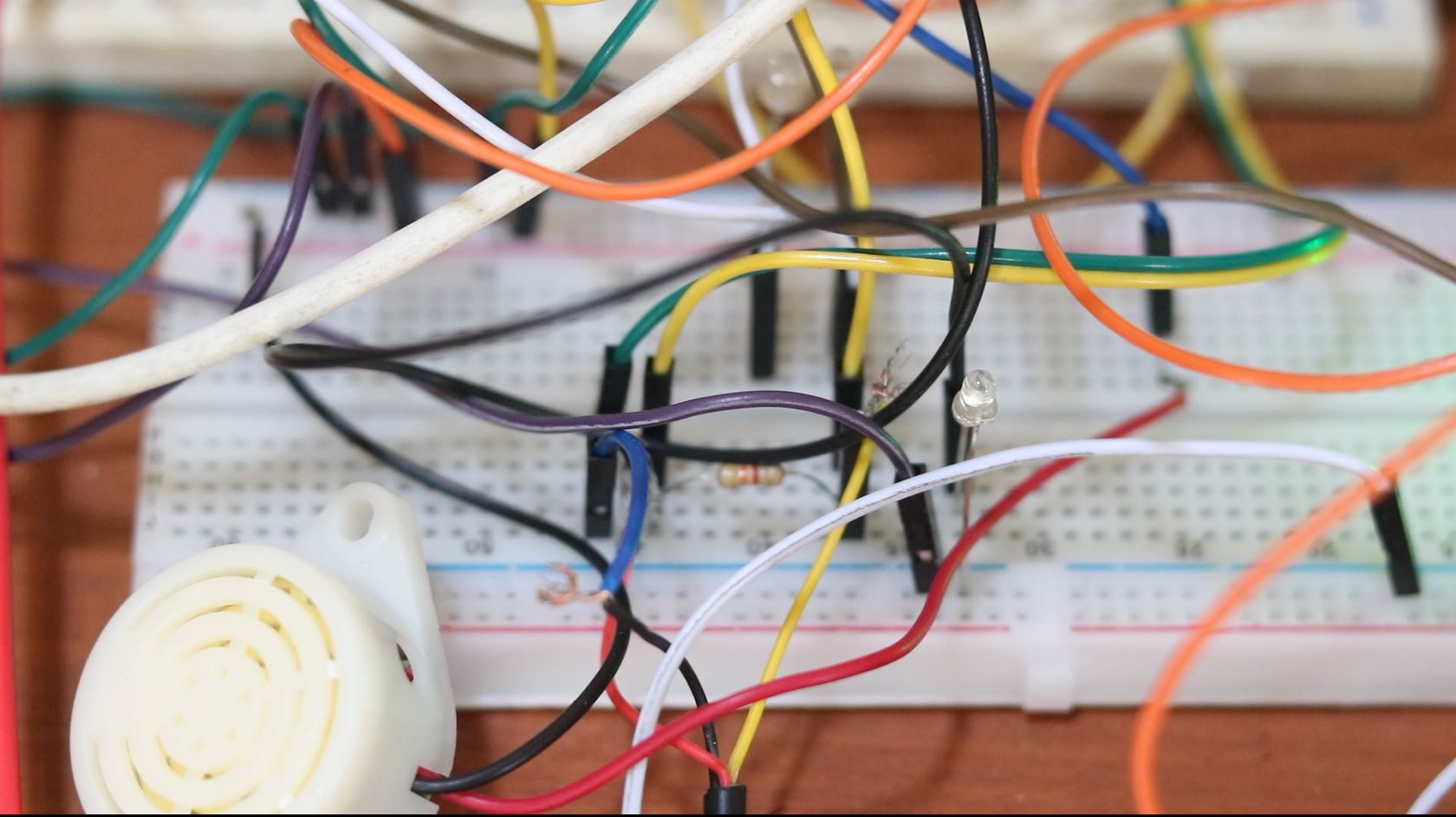 Demonstration of Outputs using LED
In here as we have limited hardware components we have demonstrated outputs using LED bulbs. There is a buzzer for alerts, water inlet, water outlet, feed motor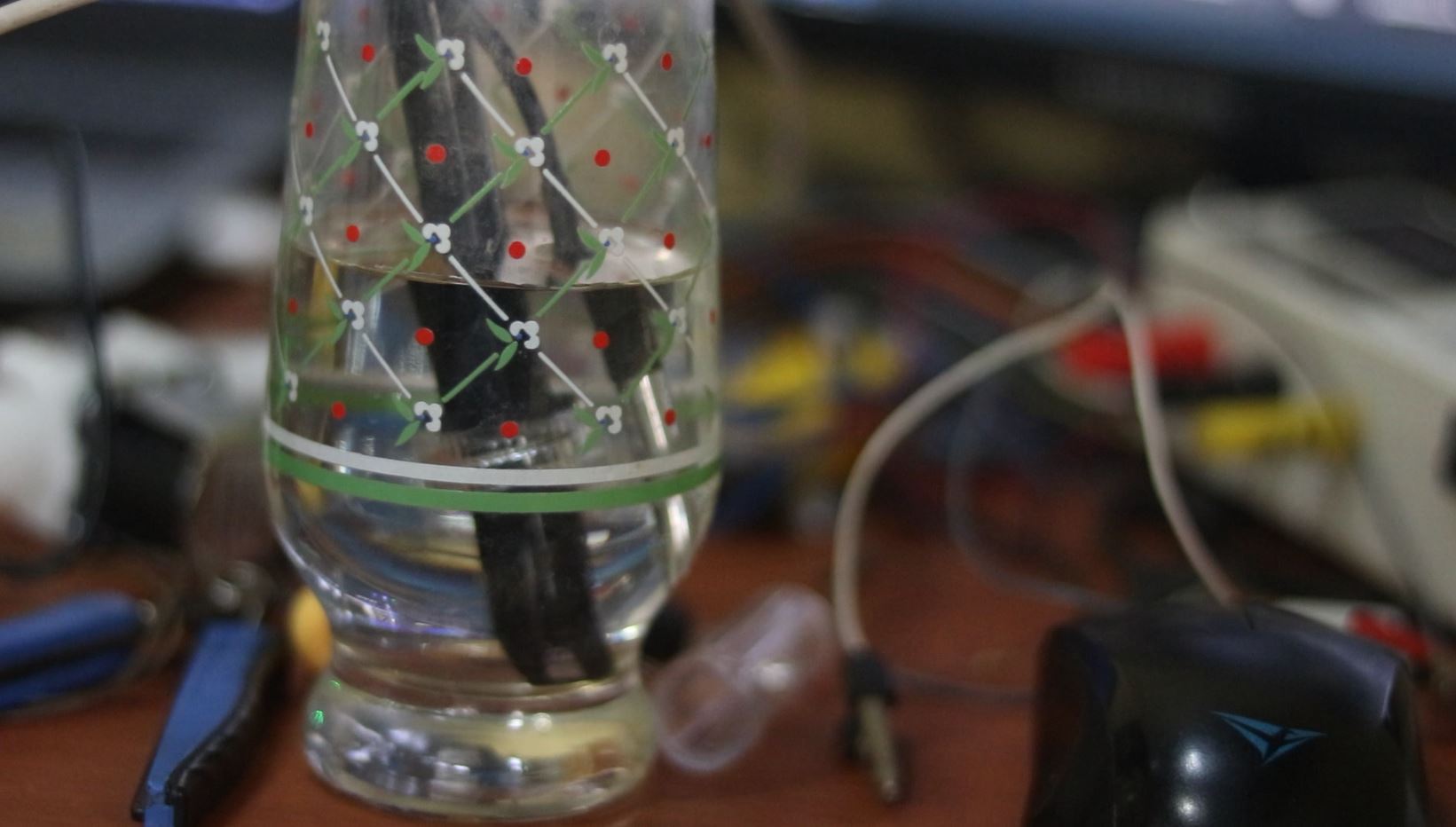 Sensors
Two sensors are immersed in water here for testing. Temperature is measured using DS18B20 waterproof temperature sensor. Also there is a PH sensor.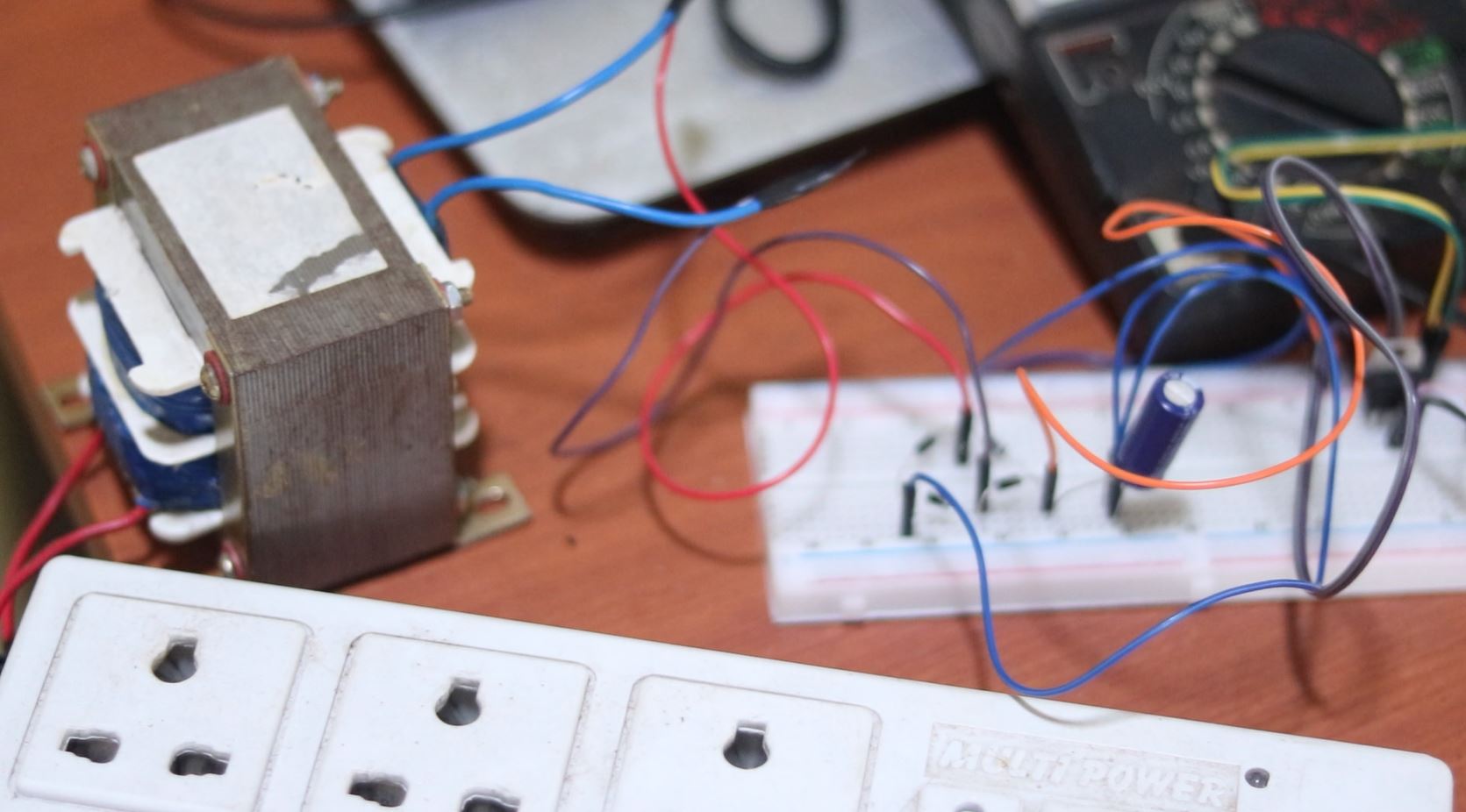 Power supply
Power is supplied after converted into 12V DC. Then through voltage regulaters.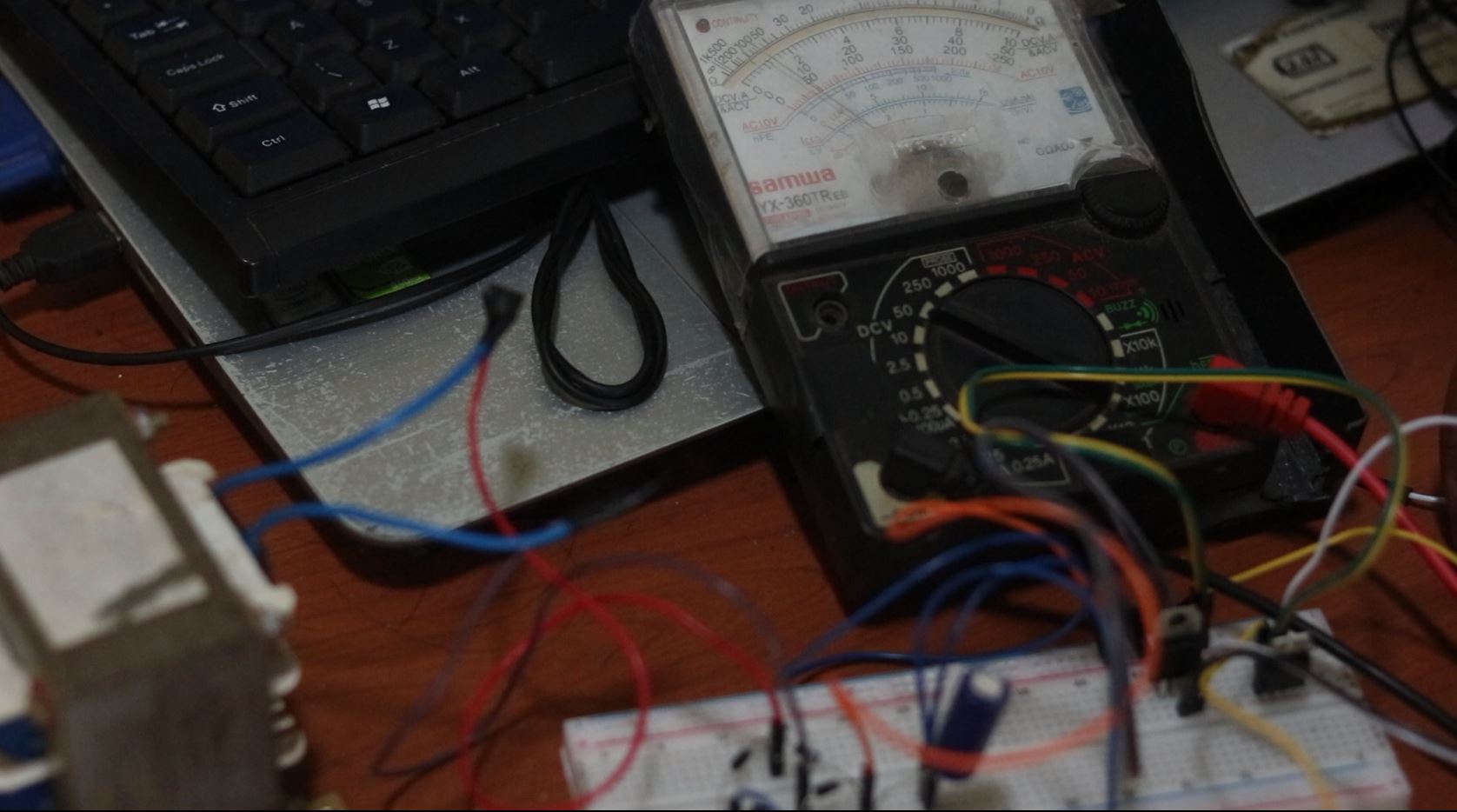 Testing on Hardware
Many tests have been done for hardware.
Hardware Tests
Following tests have been done
1. Authentication test (Integrated security test)
This is important for the security of the app and user accounts. In Fish Tank Control System security is far more important as someone can kill all the fish in seconds
2. Data Mapping testing
Database testing helps in protecting the most important component of the app which is data. The correct Structure is very import for the whole process of renewing and feeding
3. Stored Procedures(Black box testing)
Perform an operation from the front end (UI) of the application and check for the execution of the stored procedure and its results.
4. Device compatibility testing
Users will use android and ios with different versions and screen size Mobile App was tested across various mobile devices to confirm its compatibility.
5. Wi-Fi Connection test
Microcontroller connects to the server using Wifi. Therefore we done few test to make sure the communication happened perfectly.
Special Features
Whatsapp
Integration
We are sending you a message if anything is out of ordinary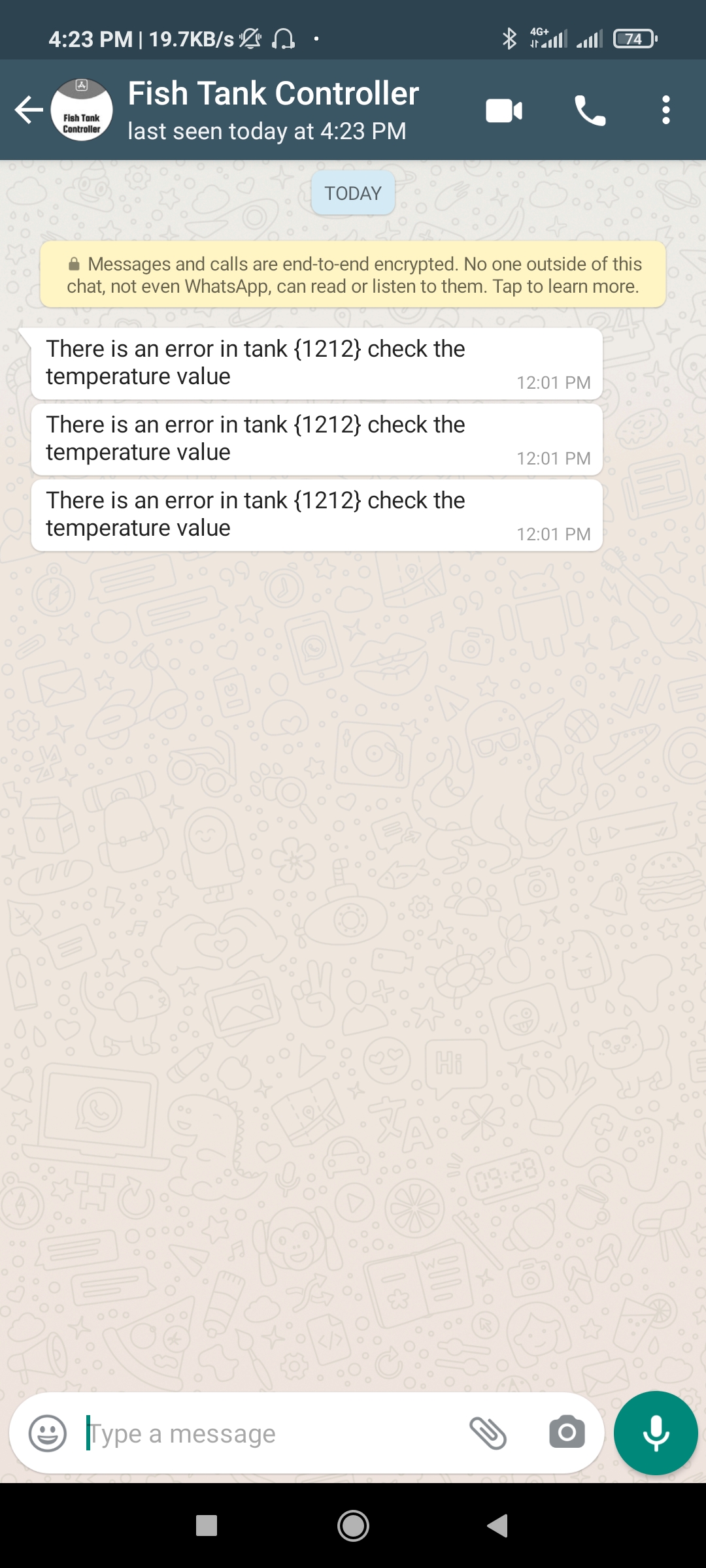 Using Whatsapp API we have developed the app to send you an error message
Security is the most important thing!
If the PH value goes wrong

You will get an error message saying that PH is not in a good range with the tank number.

If the Temparature value goes wrong

You will get an error message saying that Temparature is not in a good range with the tank number.
Mobile App
We built an app compatable with both
Android and ios
We are using several software Technologies like flutter, python etc.
We have done some testing
testing
These tests have done only for the software parts
Python Code Samples of our Test Cases
Test Results
Swagger Ui Testing
Also we use an inbuilt swagger uI tester that supplies by Fast API,to test and confirm our functionalities of our every router. This UI supplies an api caller for every route ,we have coded with a fast api object.Also it provides us with good documentation that contains required data type and requested responses.
Some screenshots are given here
Swagger UI is a good api testing platform with visual documentation that makes backend testing easier (Documentation for the link is given here https://swagger.io/tools/swagger-ui/)