Introduction
For years, the need to protect one's property has become one of people's main concerns. The sense of security and protection is one of those feelings that makes us comfortable and complements quality living. Although there are existing solutions for home security like video surveillance cameras, alarms etc, they are very expensive, and the installation process is also not easy. Most of the existing security system solutions address the needs of the people who are living in private houses. But people who live in apartments in urban areas have some added needs to be satisfied with a particular security system. Therefore, addressing all these issues along with some added unique features we have come up with the idea of a Smart Apartment Security System. Smart Apartment security system is a system that secure entry points, like doors and windows, as well as interior spaces in an apartment from a burglary or a fire by notifying the owners and security officer at the apartment gate whenever a threat has been identified through a mobile application.
Learn More
Solution Architecture
01

Mobile Application

SafeHome security system to allow users to remotely monitor and control the security system. Users are able to arm and disarm the system, get mobile alerts and contact the security officer whenever a threat has been identified by the security system. Users can log in to the mobile app anytime to view the status of sensors, activity logs for door locks and more as well. The app is designed using Flutter.

02

Security System

The security system is used to identify threats in the entry points and interior spaces of an apartment through sensors. It will consist of wireless sensors(door and window sensors, motion sensors, smoke detector), a siren and a smart door lock with fingerprint access for added security. ESP 32 development board is used as the microcontroller of the door lock and ESP-01S WiFi modules are used for wireless sensors.

03

Web Server

AWS server is used as the web server for the SafeHome Security System. Signals from sensors are passed to the mobile application as well as control information from mobile applications are passed to the smart door lock and response mechanisms through this server. Database which is used to store sensor statuses and logs of the system is hosted at the server.
Infrastructure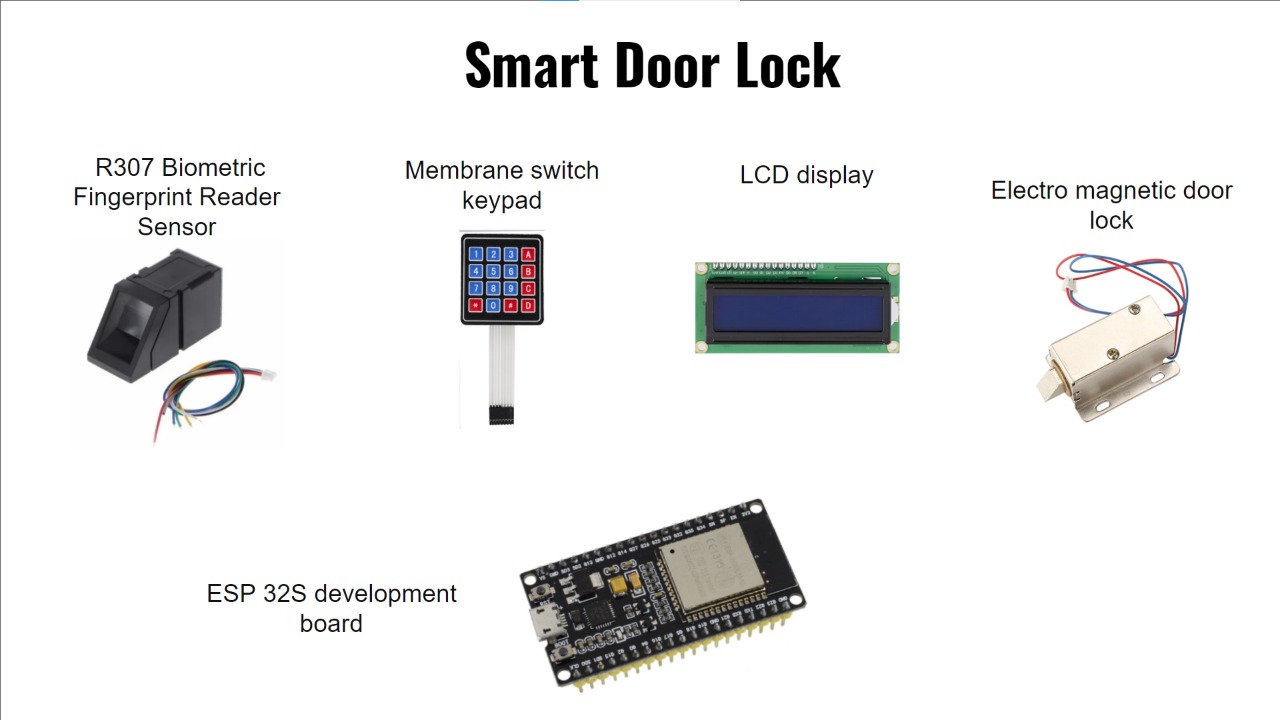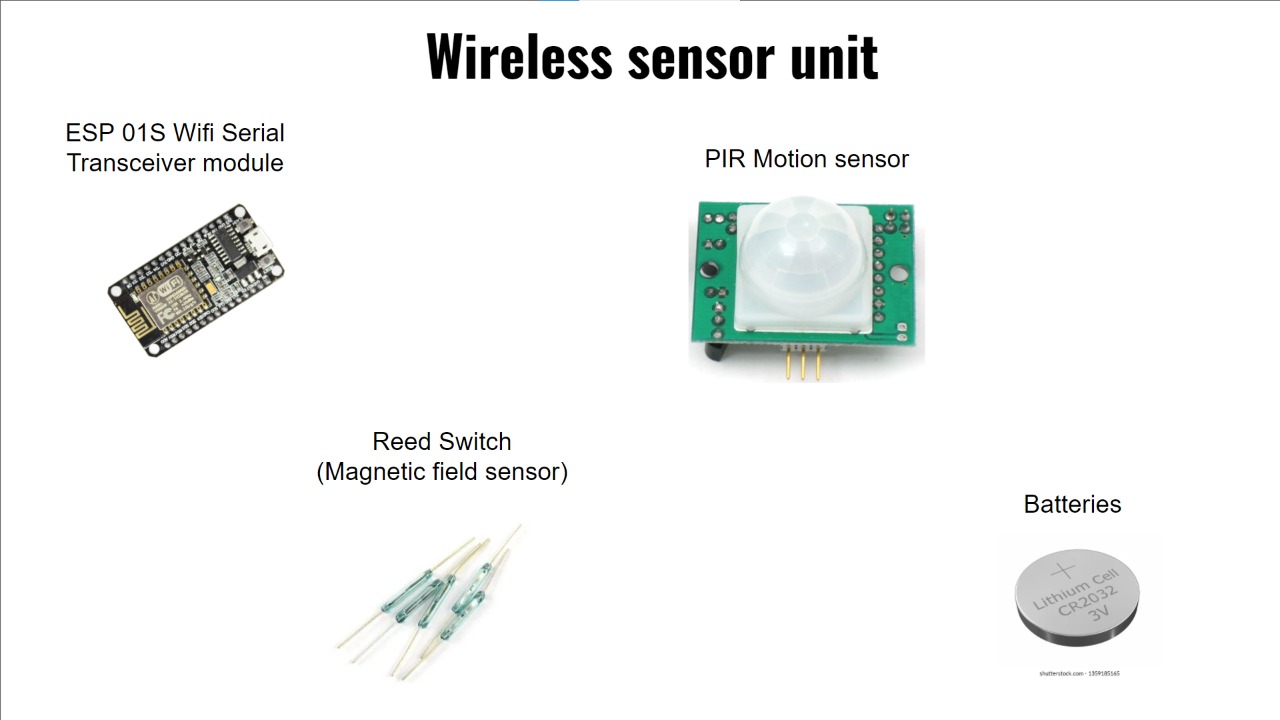 Circuit Diagrams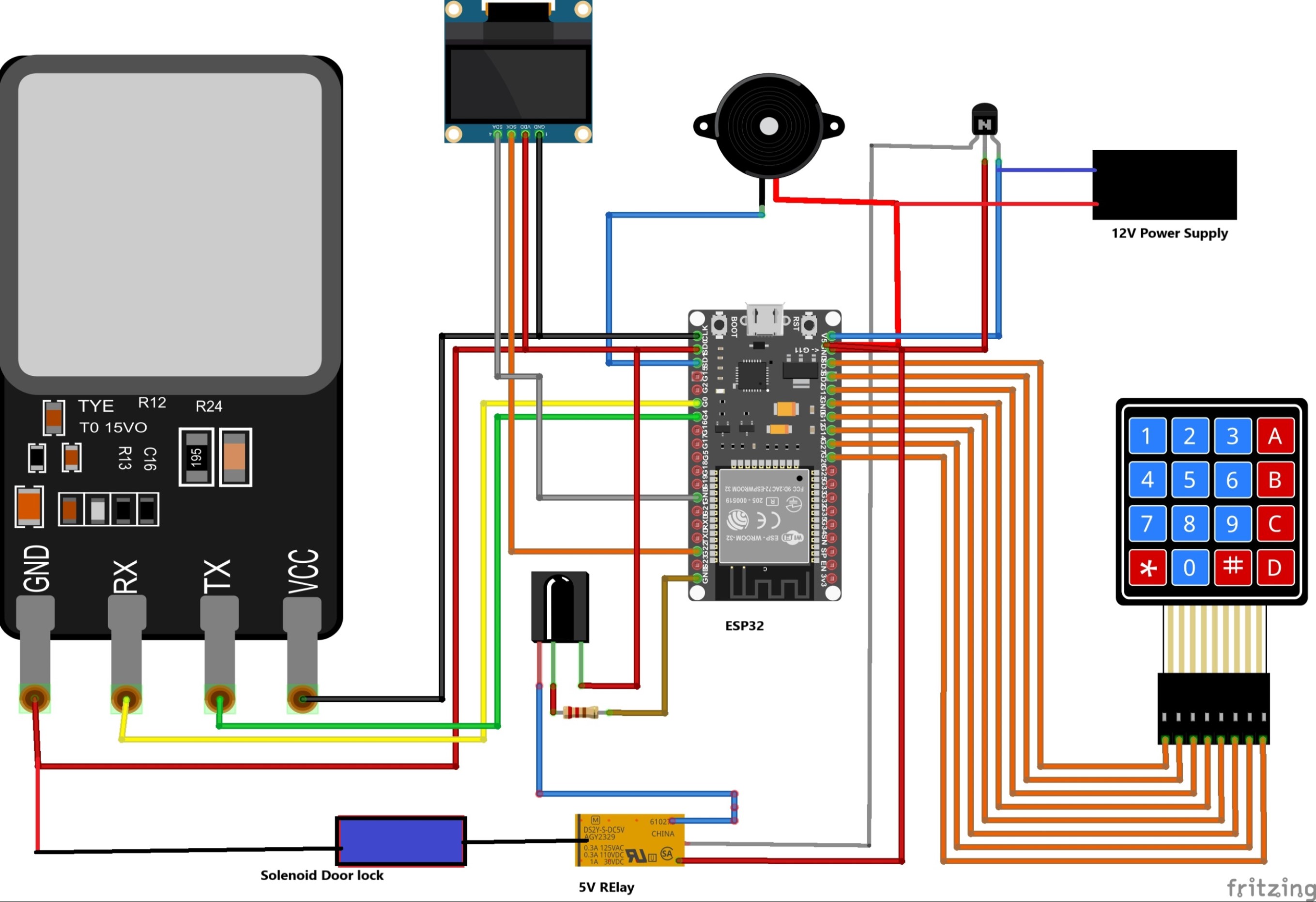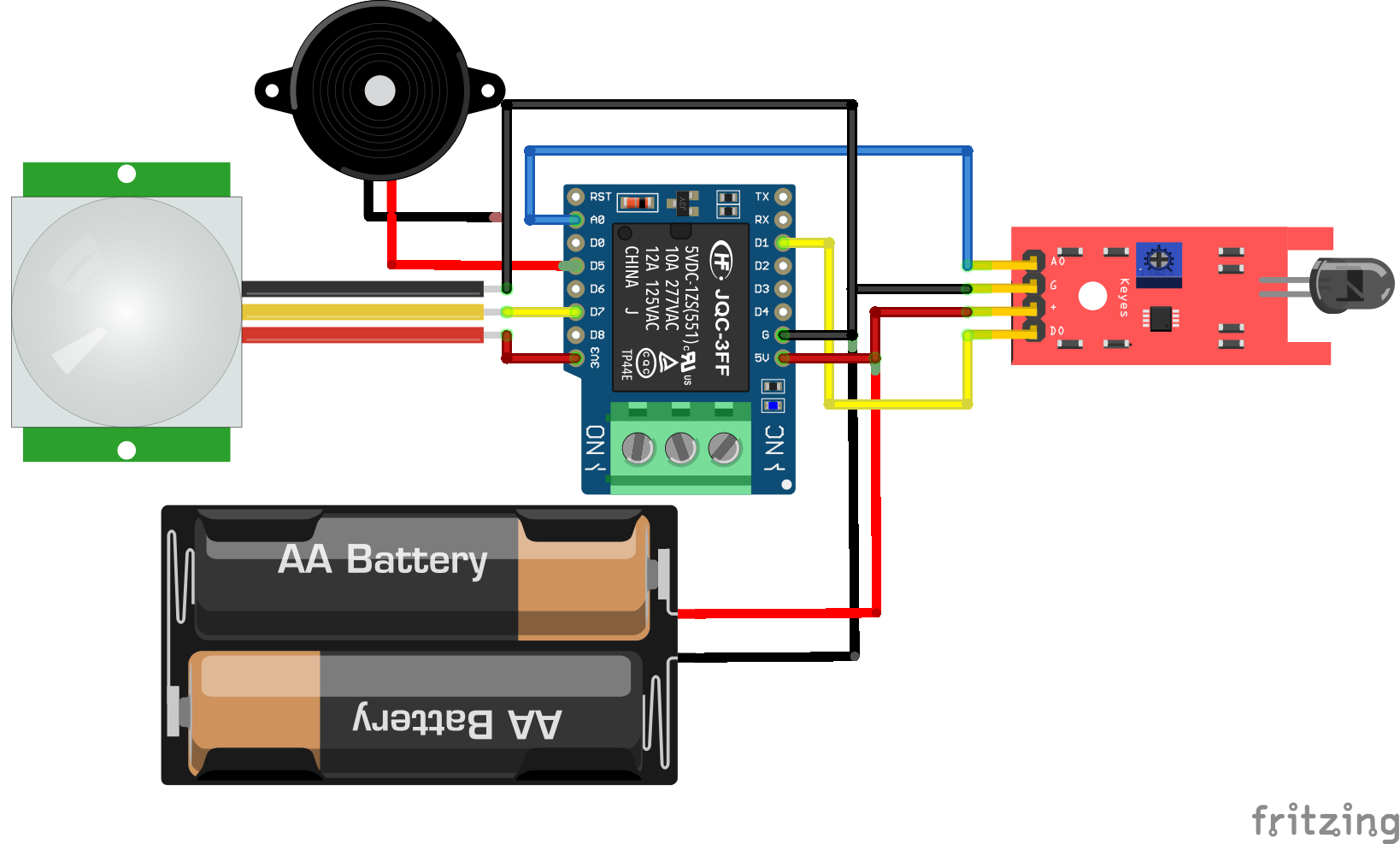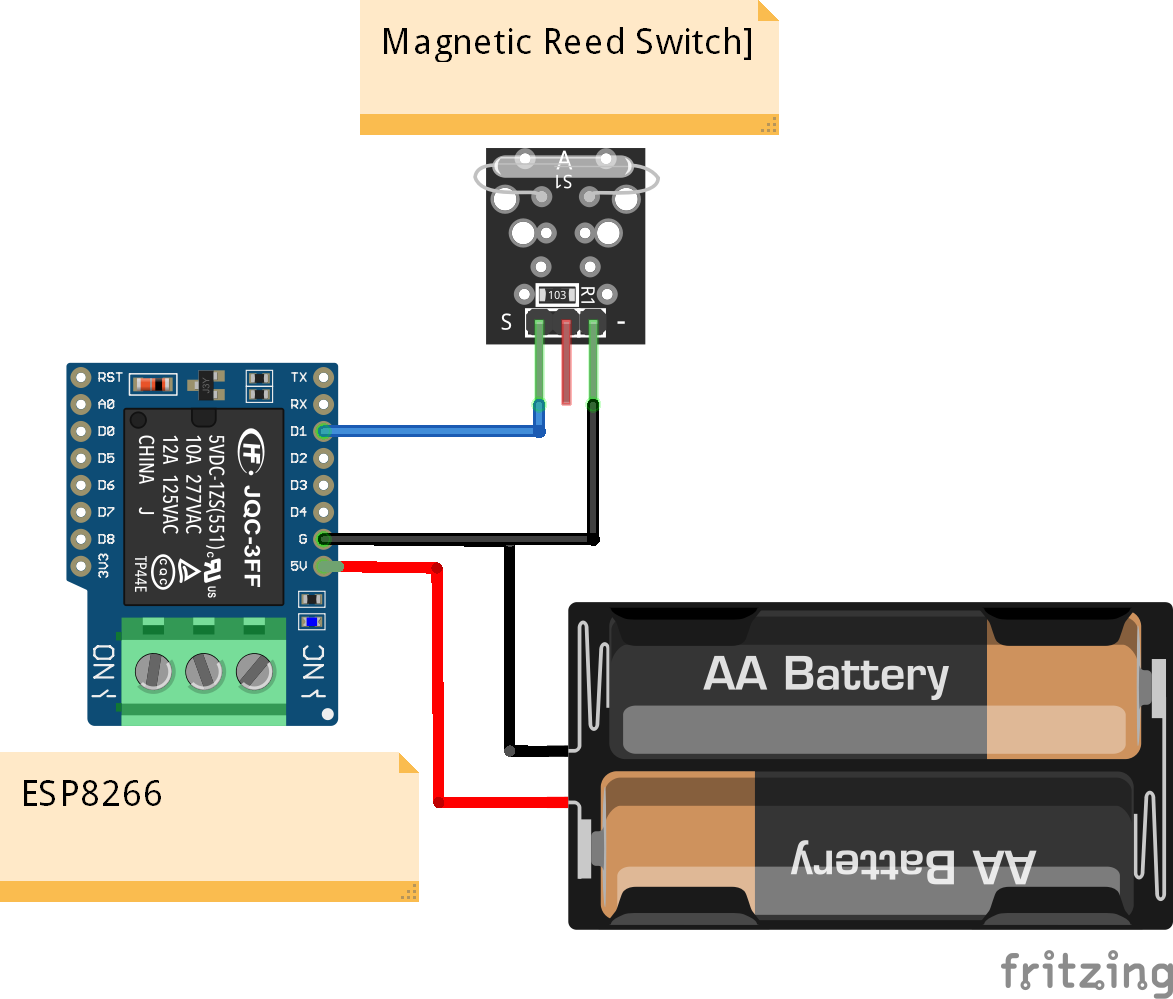 Schematic Diagrams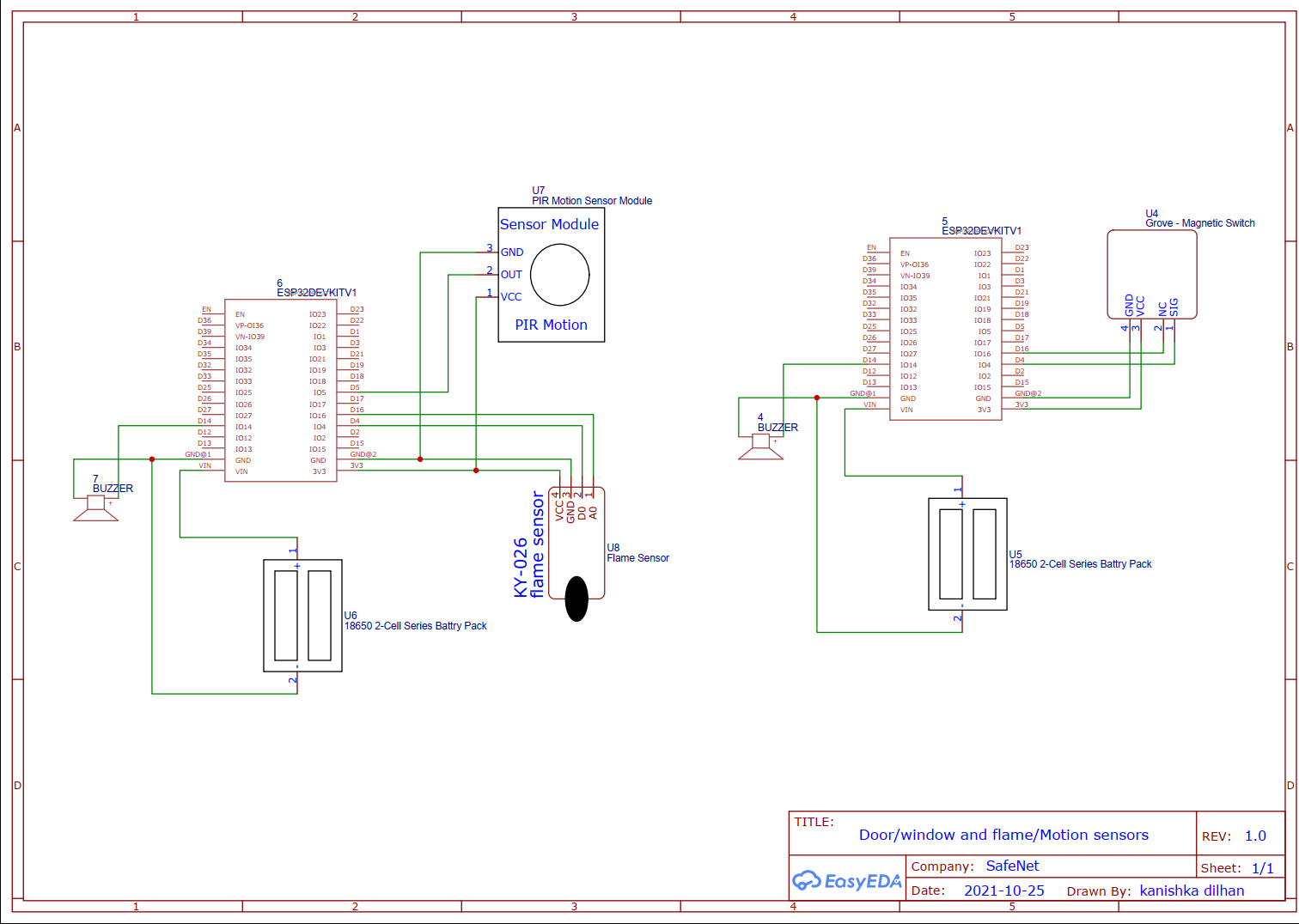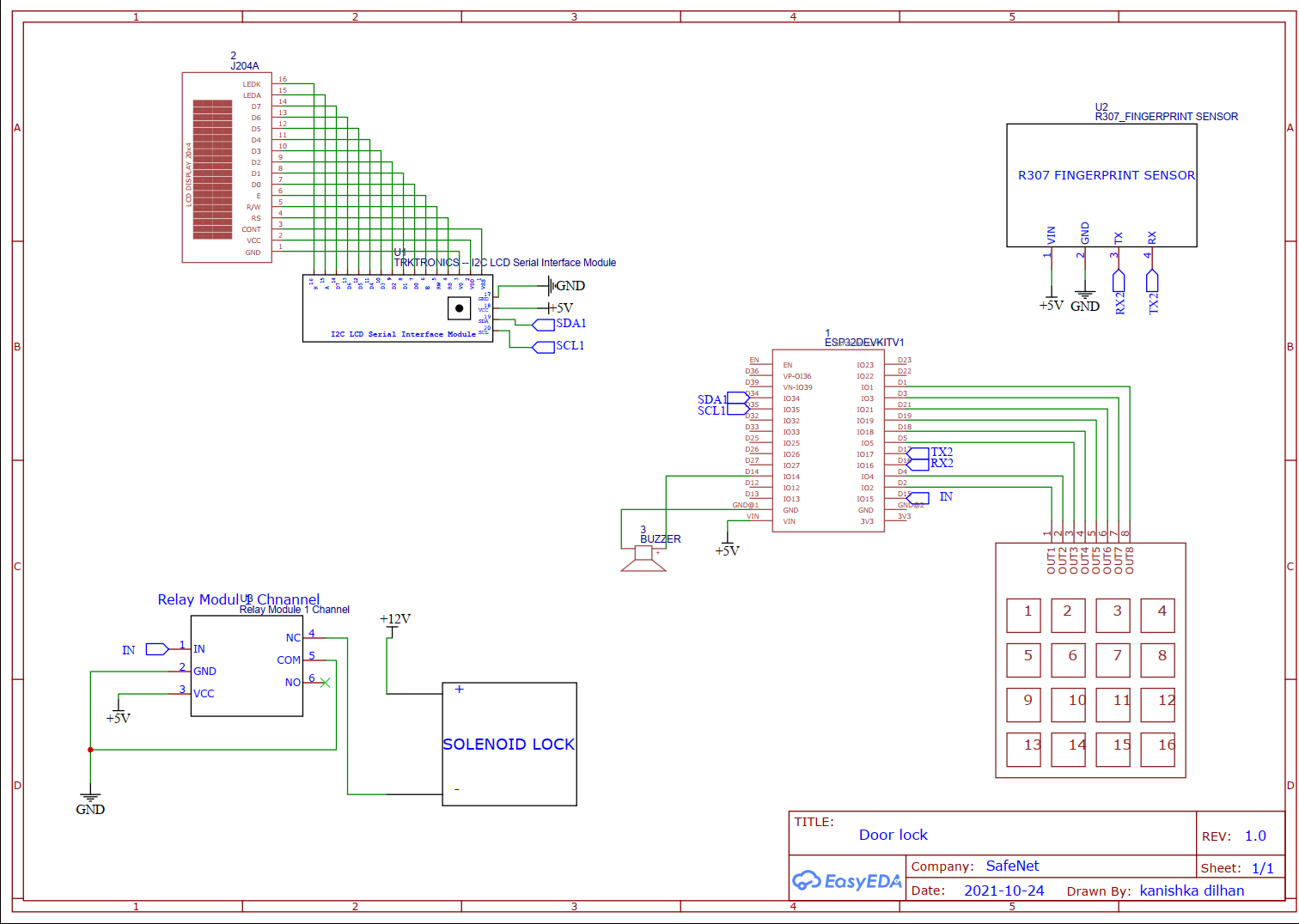 Hardware Designs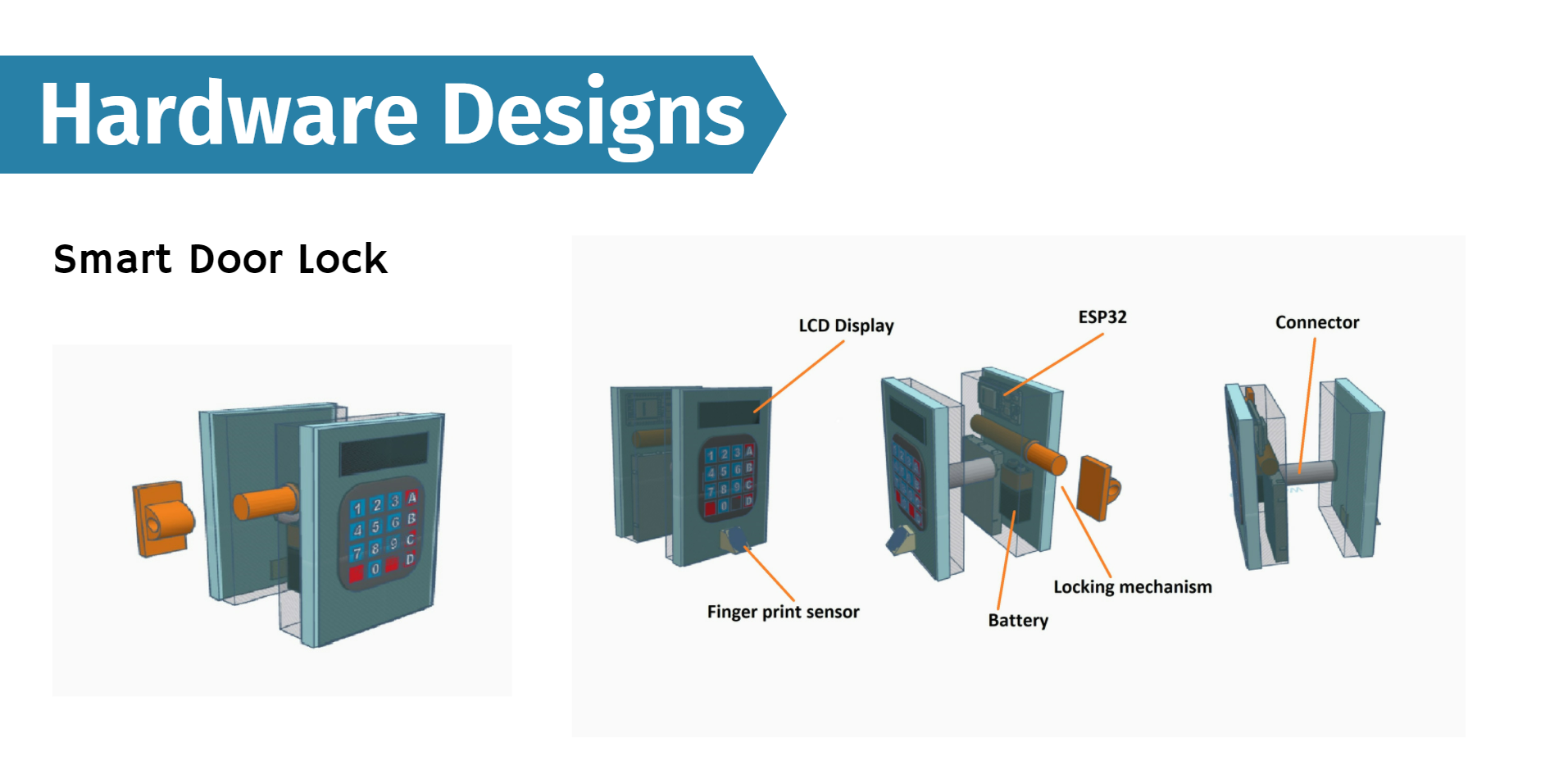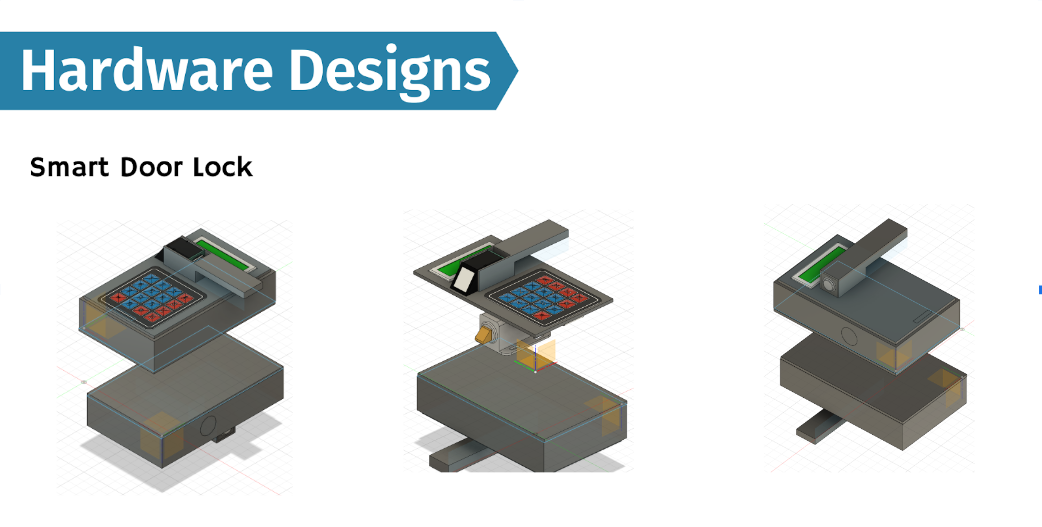 ER Diagram and Relational Schema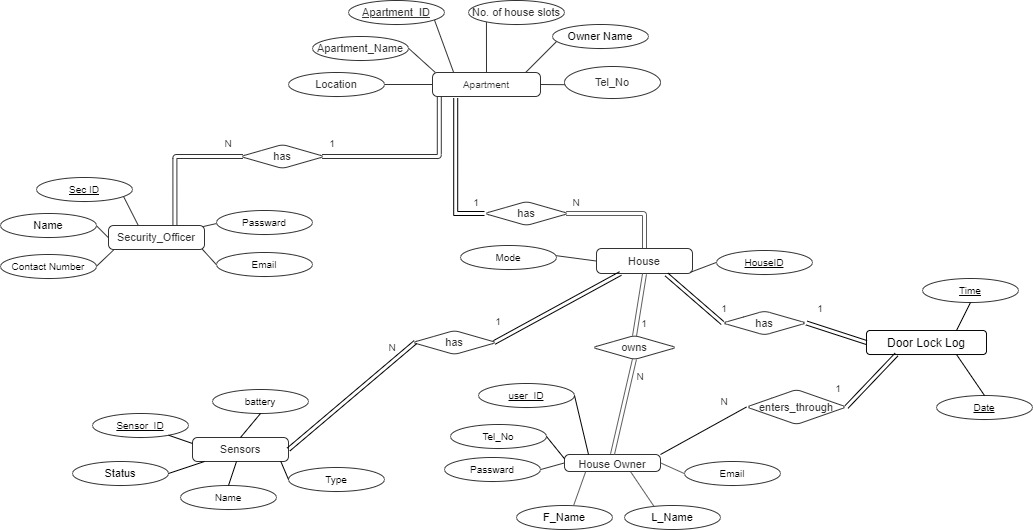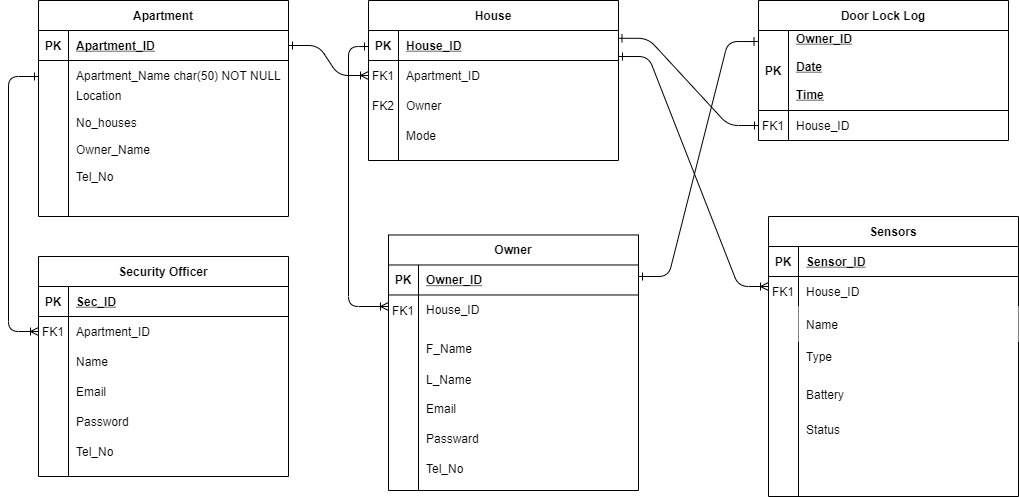 Detailed Budget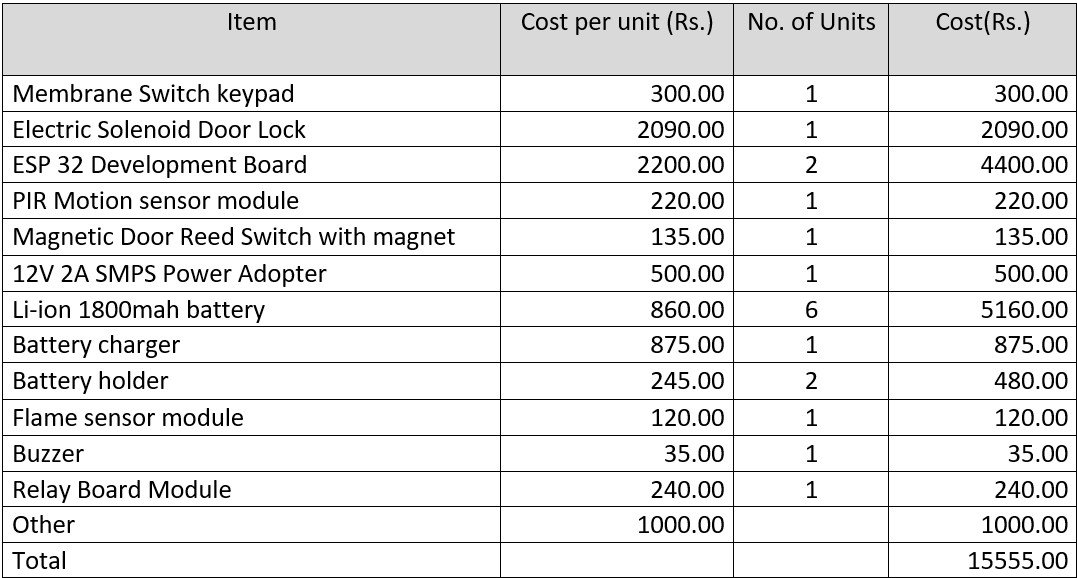 User Manual and Design Manual
UI/UX Designs
There is a mobile application for house owners and Security officers in the apartment and there is a web application for the administrator
Mobile Application
Web Application
Testing Plan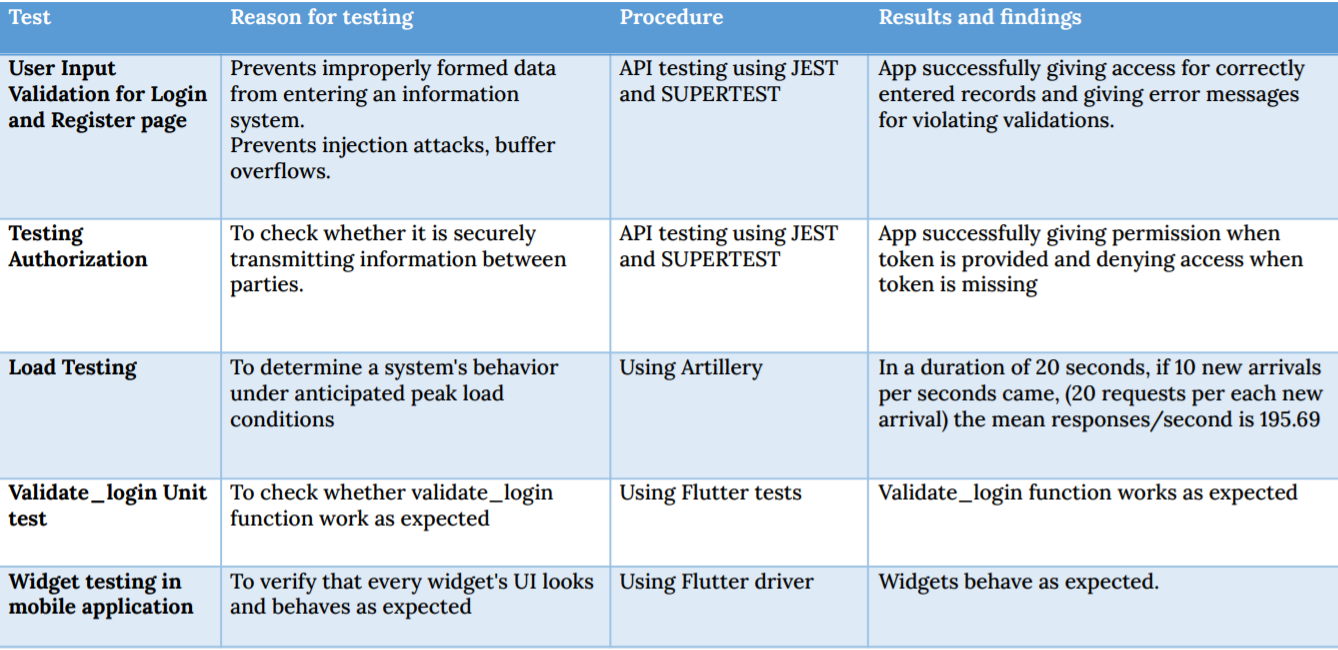 Project Timeline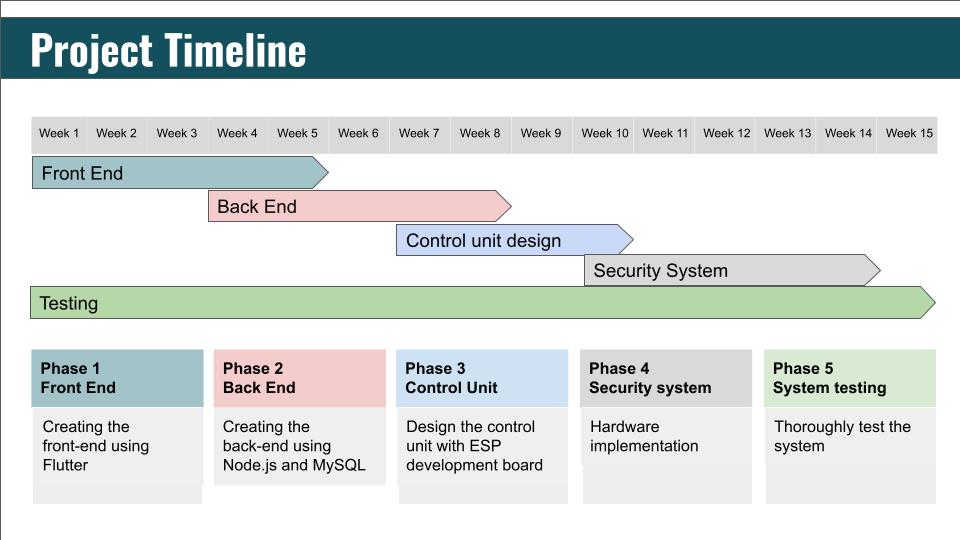 Security
Security is the most important thing in the IT world right now. In our solution, we have deeply considered the security point of view of our system. We have developed our system with the help of the following techniques to enhance the application security in our solution.
Our Team Members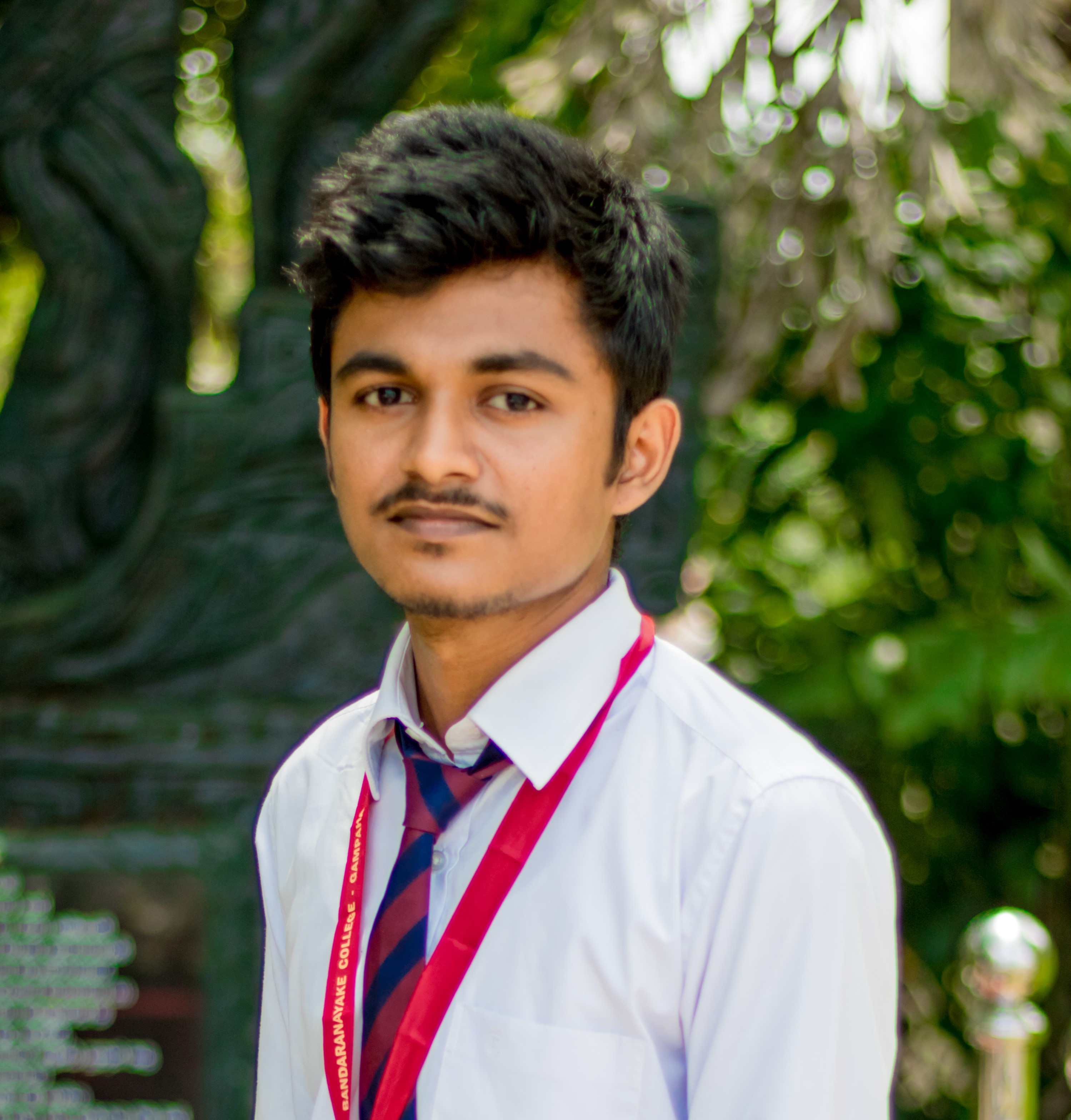 Dananjaya Morais
Undergraduate - Department of Computer Engineering
University of Peradeniya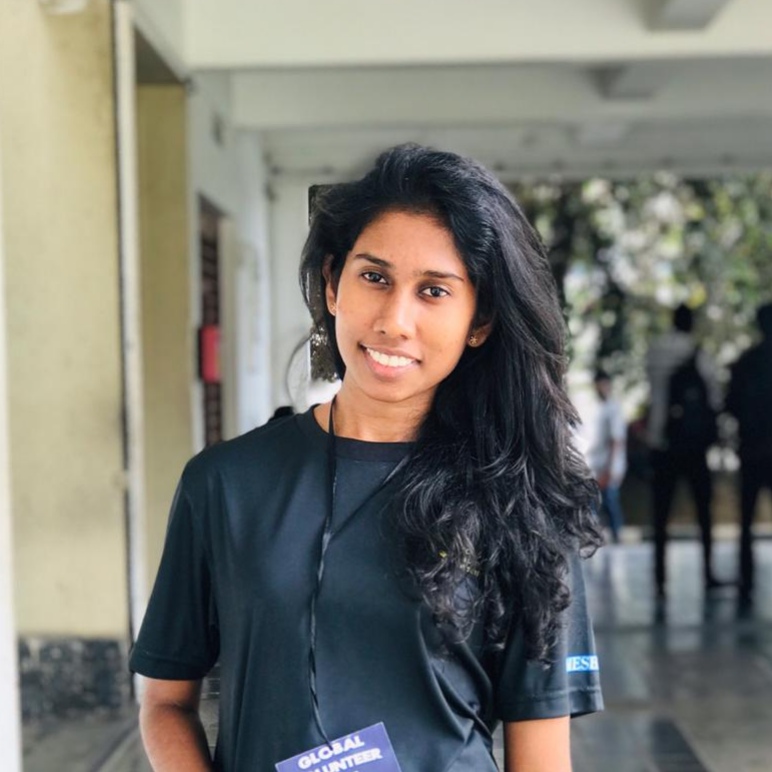 Ishini Udara
Undergraduate - Department of Computer Engineering
University of Peradeniya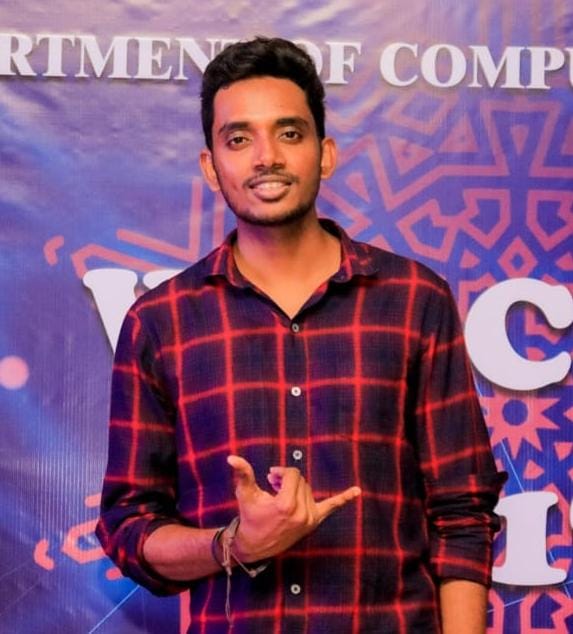 Kanishka Dilhan
Undergraduate - Department of Computer Engineering
University of Peradeniya
Our Advicors
Dr.Isuru Nawinne
Senior Lecturer - Department of Computer Engineering
University of Peradeniya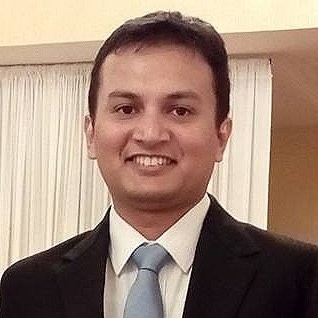 Dr. Mahanama Wickramasinghe
Senior Lecturer - Department of Computer Engineering
University of Peradeniya