Network Architecture
Frontend + Backend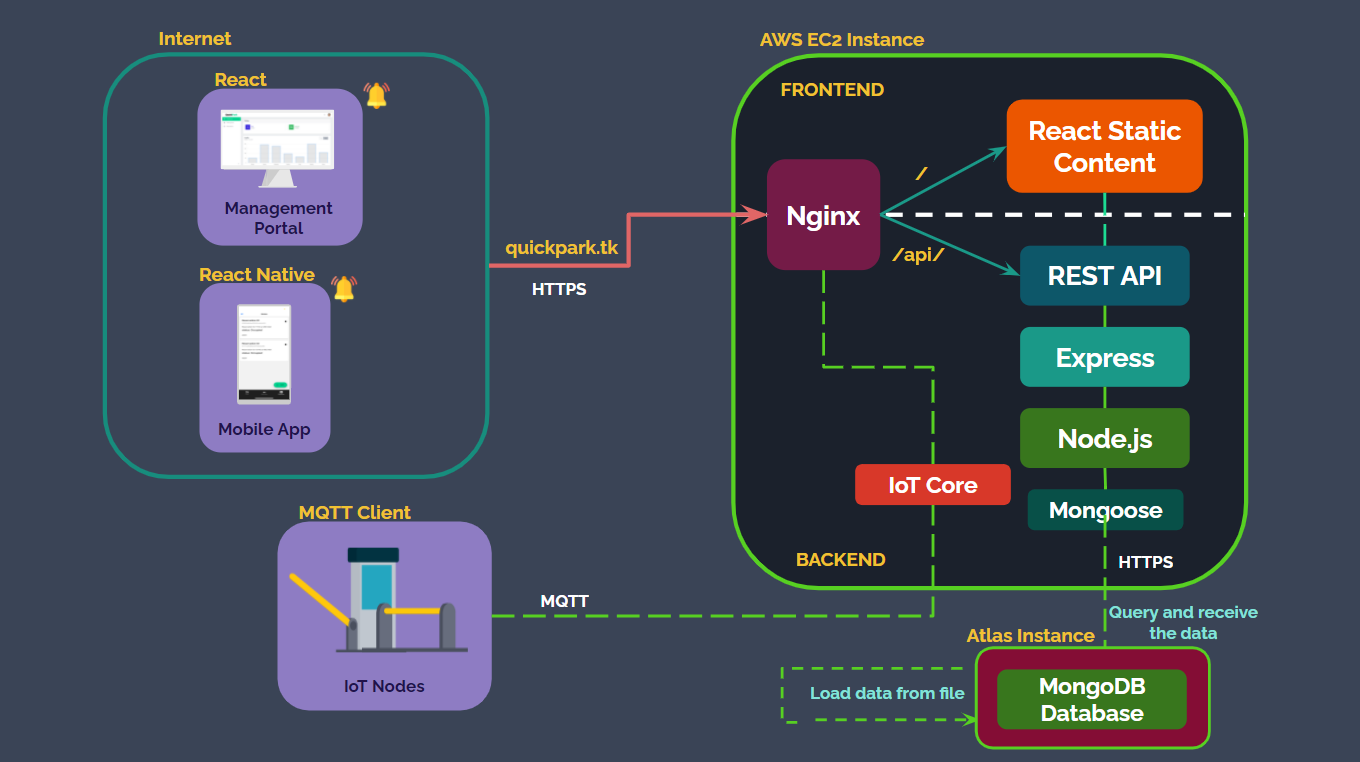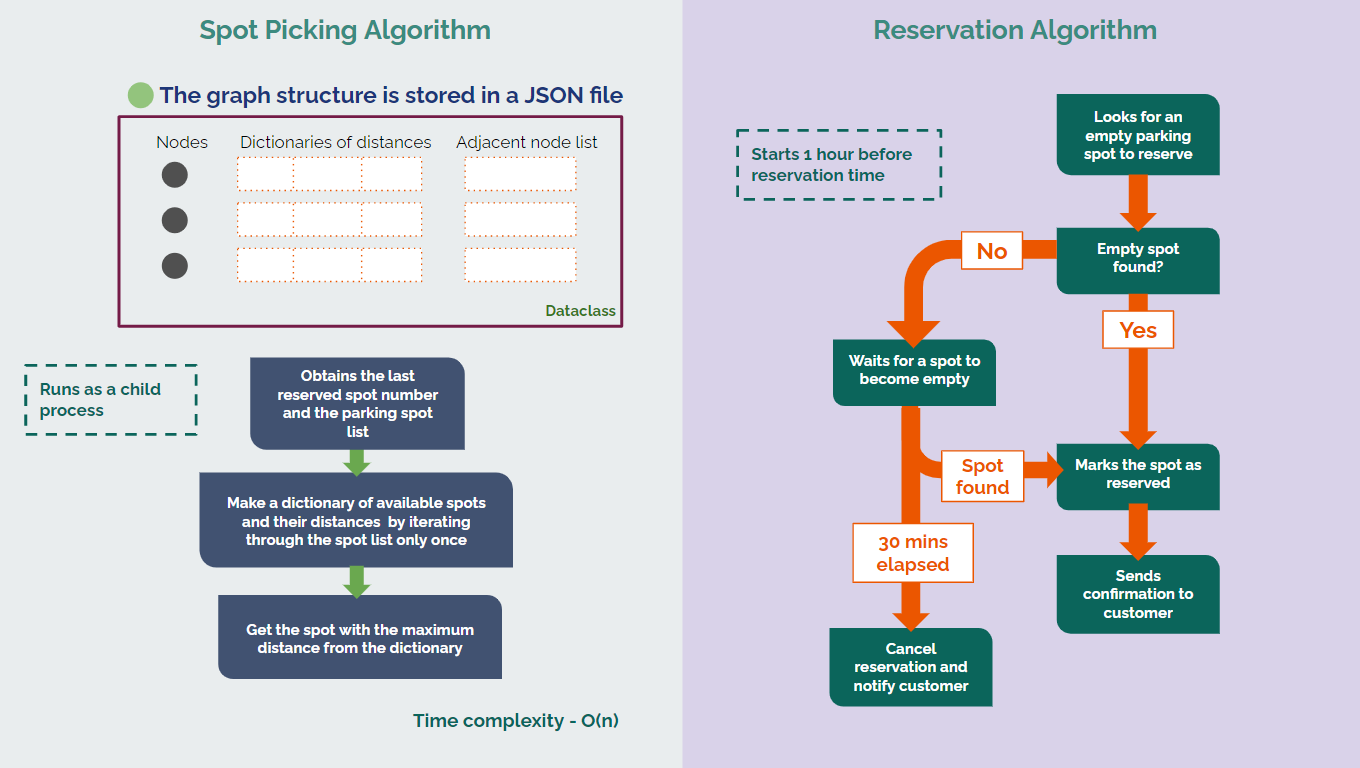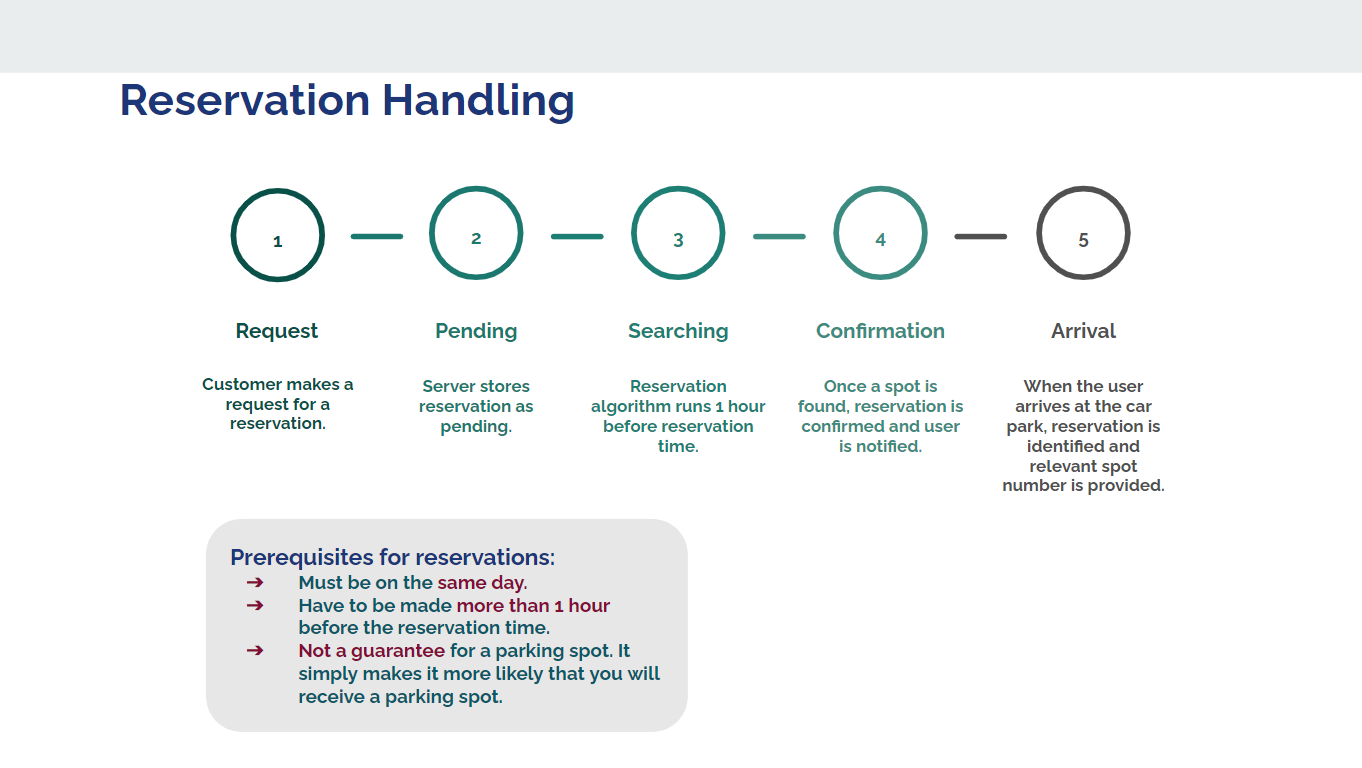 For the backend we will be using the MERN Stack (MongoDB Database, Express.js web framework, React.js Frontend Framework, Node.js server). The backend is primarily handled by a Node.js web server running on an AWS cloud VM instance. The Express web framework is used to simplify the development process since it abstracts away things like HTTP request handling, parsing URLs etc. In-built Express methods are used to develop the REST API that the web application and the mobile app uses to communicate with the server. The REST API endpoints will use HTTPS to leverage TLS/SSL encryption for the communication with the server.
A MongoDB database on an Atlas instance is used for data storage. The Mongoose data modelling library is used to provide a layer of abstraction to the connection between the Node server and the database. The Atlas service provides the ability to do routine backups of the database. The hardware nodes will communicate with the server using the MQTT protocol. The server will interact with the hardware nodes using AWS IoT Core. MQTT can be configured to use TLS/SSL encryption so that the communication is secure.
The server runs the spot picking algorithm (Python script) as a child processes using the child-process library. Reservation handling is done by running it as a separate JavaScript file, which handles reservations one hour prior to the reservation time. Owners can observe reservations through the management portal. Records of usage of the parking lot are stored in the database and the temporary storage has a lifetime of three months. (Reservations and spot assignments.) Cors library is used to enable CORS (Cross-Origin Resource Sharing) for security. This allows us to limit access to the API based on the origin. Bcrypt is used for password hashing which uses the blowfish cipher with ten salting rounds to prevent attacks without a large hit to performance. Jsonwebtoken is used for user authentication. This generates a session token for a registered user when they log in that can be used to authenticate the user with the credentials stored in the database. Details of the REST API endpoints for the server side are available in the project repository.
During a power outage, if the car park management decides to keep the car park open despite the hardware nodes being down, they can manually enter the data into the system through the management portal to keep the system up to date so that it can recover properly and continue operation once it is back online. Hardware node online/offline status will be detected by the transmission of an MQTT "heartbeat" message every 5 mins.